In This Episode: Helping local businesses by frequenting restaurant takeout. How technology is keeping people in touch – with a thanks for recent increases in bandwidth! Teaching aids, good flix, and let yourself be seen.


This week the TEH Podcast is hosted by Leo Notenboom, the "Chief Question Answerer" at Ask Leo!, and Gary Rosenzweig, the host and producer of MacMost, and mobile game developer at Clever Media.
(You'll find longer Bios on the Hosts page.)
Show Notes & Links
Leo: Seeing LOTS of people reaching out / offering for connection online. GREAT use of technology and it's working. (WoW as a joke, Discord and Twitch for reals)
Gary: Gary's test of Zoom?

Music artists are streaming live performances all the time now.

Gary looking at test numbers, with some ideas about levels of screening.

Randy's EMS chart of symptoms (below)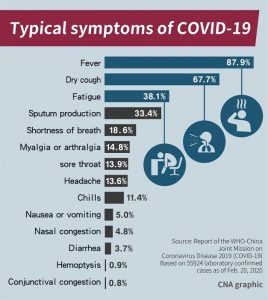 Possibly Off Topic, But Cool
Leo:

Movies being brought in early for at-home entertainment.
BSP: Blatant Self-Promotion