In This Episode: Airships, Mac rumors, Generative Fill, Trouble with clocks that have little birds.


This week the TEH Podcast is hosted by Leo Notenboom, the "Chief Question Answerer" at Ask Leo!, and Gary Rosenzweig, the host and producer of MacMost, and mobile game developer at Clever Media.
(You'll find longer Bios on the Hosts page.)
Top Stories
0:00 GR:  "Sergey Brin Has a Secret Plan to Put Airships Back in the Skies"

4:50 Cargo transportation
7:00 Disaster relief
9:00 They use helium
10:00 Weather
11:40 Difference from Blimps
13:00 A low flying, slower airplane
15:20 Time frame

18:45 GR: Apple announcements.

Rumors: MacbookAir with larger screen. New Macbook Pro.
Developer versions of new operating system
21:00 Finally VR Headset… maybe
24:00 iPhone and iPad aps

28:10 LN: Adobe Firefly and Photoshop's "Generative Fill"

Lots of good YouTube demos
30:10 The magic is in understanding what to ask for
33:00 Generative fill
TEH demo (See images below.)
38:00 GR Using it on Firefly and trouble with little birds

50:00 GR: Speak to AI game characters
Ain't it Cool
54:00 LN: Guilty pleasures category: "The Great" on Hulu – "An occasionally true story", "Queen Charlotte: A Bridgerton Story" on Netflix
56:00 GR: Would I Lie To You (BBC Series, Britbox/YouTube)
BSP: Blatant Self-Promotion
Images
The basic TEH logo, unaltered, 1200×630: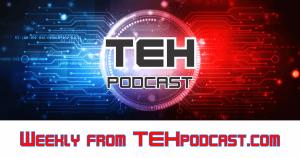 The image expanded to 1920×1080 using Photoshop's "Generative Fill". The added area (outside of the green outline) was synthesized by Photoshop, and extends the theme of the background quite nicely.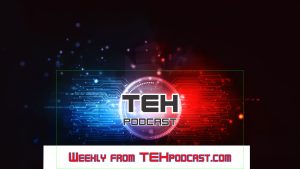 Since it came up in discussion, here's the original stock photo used to generate the logo: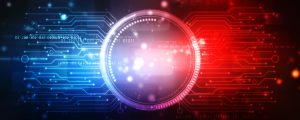 Placing that over the Generative Fill created image shows that the original stock photo added nothing that wasn't already in the logo: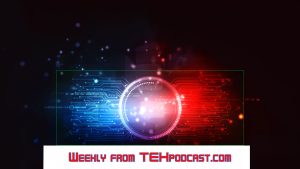 Also mentioned in this episode: Steampunk Cuckcoo Clocks".